So you've probably heard email marketing is well and truly alive. It's not just a rumour either, a recent study by Exact Target found that 77% of customers prefer communication with brands by email and although social media is getting a lot of hype, email is still the number one marketing tool at your disposal.
To help you out and give you a push in the right direction we thought we would list our 5 favourite ESPs (also known as Email Service Providers!). Some we've used ourselves, some we haven't and some we just like the look and feel of.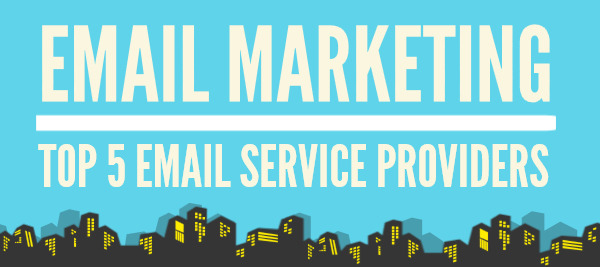 First things first, different ESPs have different niches and specialise in different facets of email data and marketing. Before researching ESPs, it's vital to know what elements of email marketing will be most important to you.
Answer these critical questions:
Do you need the ability to send transactional emails or have contacts complete surveys?
Is support a key issue and are you likely to need quick access to quality help and advice?
Will it be necessary to integrate with a specific CRM system?
Email Marketing can seem complicated, yet the truth is that with a clear plan and a good idea of who you are doing business with, email can be a real, successful and profitable marketing tactic for you.
Read on as we list the benefits of the top five email service providers and don't forget to share your experiences in the comments below.
MailChimp is one of the larger global ESPs but seem to cater for smaller businesses and one-man-bands over large retailers or bulk mailers. So if you are looking to take your first steps into email marketing – MailChimp – with its original attitude, and their dedication to maintaining a positive image, could be a good choice for you.  Particularly if you are on the move a lot, as MailChimp is a fully responsive app.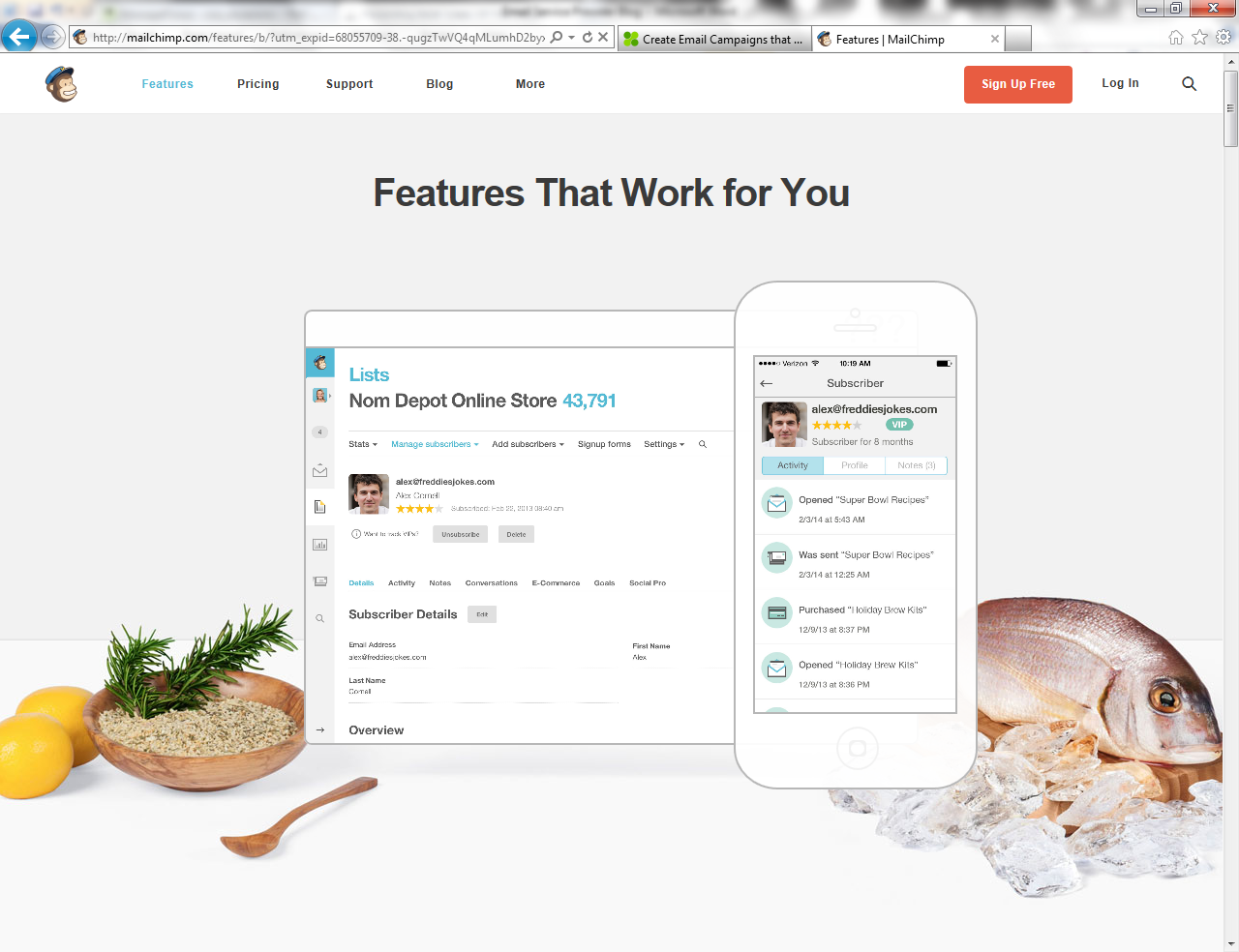 They have a good analytics package, full 'auto-responder' functionality with a strong policy against spam. Their built-in design editor is also handy for building great looking forms and emails as and when you need to. MailChimp also offer 'forever' FREE start up accounts for up to 2,000 subscribers and 12,000 sends.
Adestra is a good level 2 solution.  It has all the reporting you could want and ability to send most types of campaigns efficiently using its platform 'MessageFocus'.  What's really impressive is the customer service provided from account managers and support staff.  Helpful and thorough, they are quick to find a solution to any issue.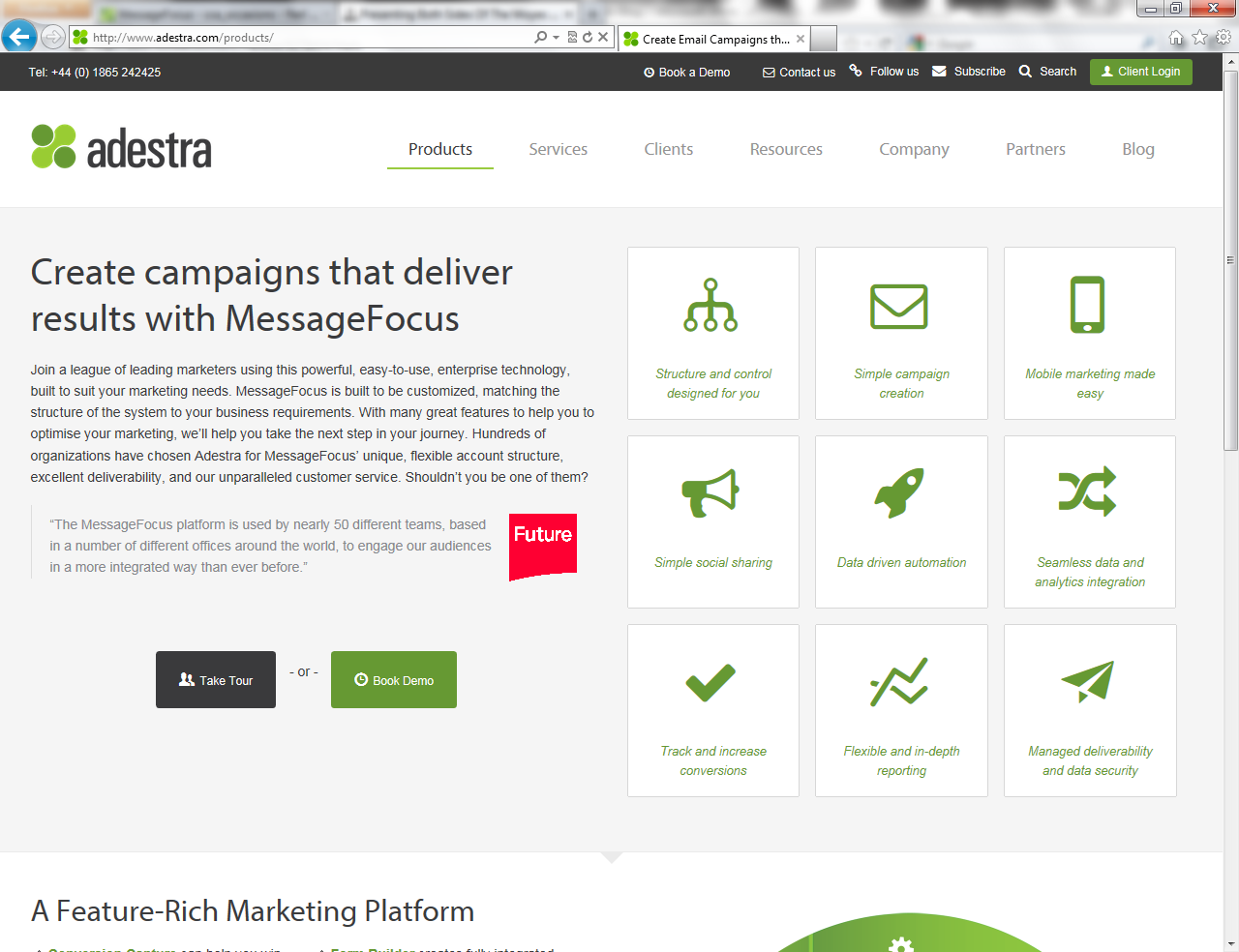 Another USP for Adestra is the account/project/campaign structure they offer.  This makes it really easy to manage multiple companies, brands or types of campaign quickly and easily access emails, lists or images. MessageFocus is built to be customized, matching the structure of the system to your business requirements.  The MessageFocus menu is simple to use, and there are helpful hints in most areas (particularly useful when first using) and access to all areas using the top navigation without having to go through endless menu trees.
SmartFocus – One of the biggest ESPs on the market, Smartfocus (formally known as Emailvision) really can do it all.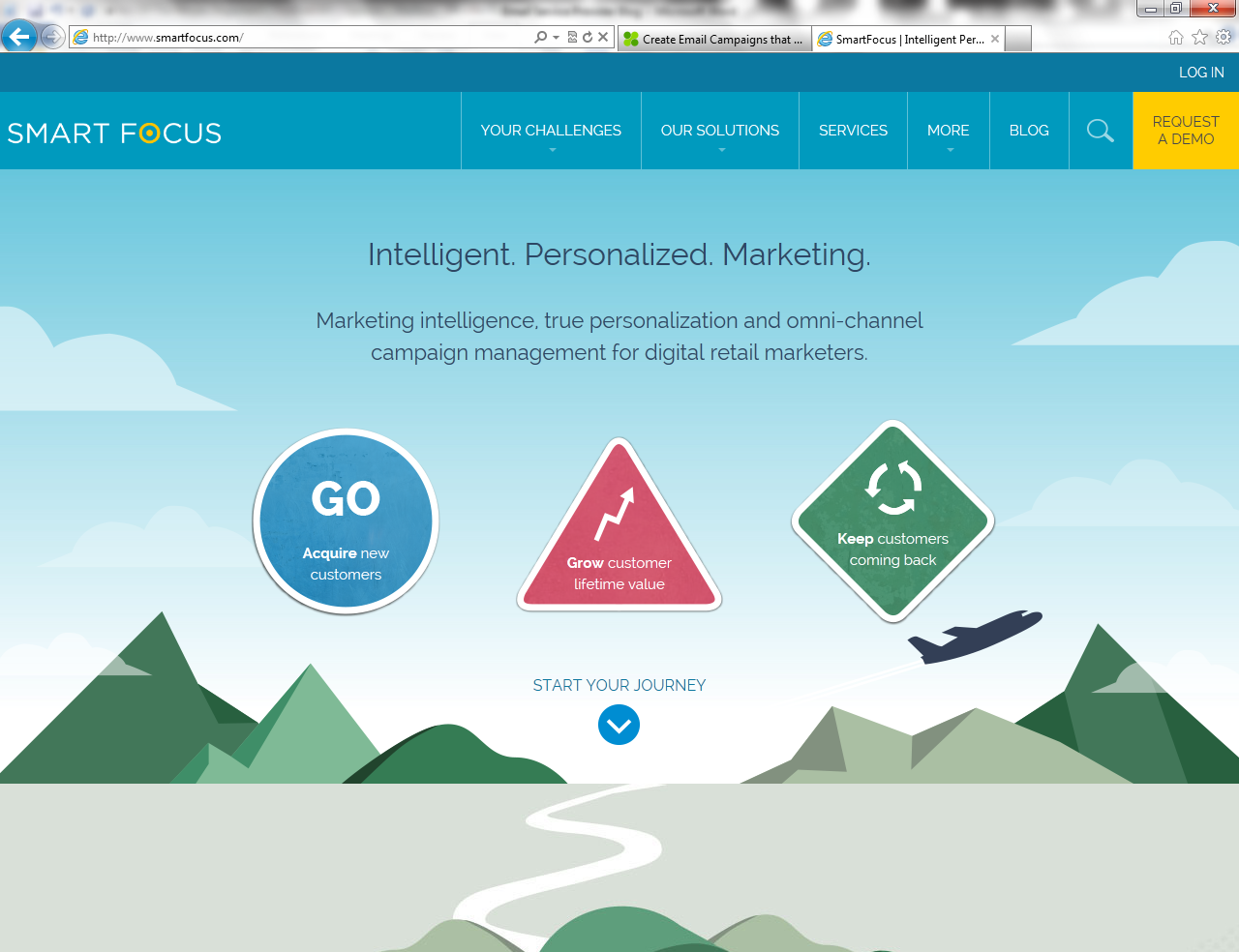 Encompassing your entire social and email needs, you can connect with pretty much any admin/CRM system available, from Magento to MS Dynamics or Google to Digital River.  It can integrate with your existing ERP and other data sources to present all your customer, marketing, web and transaction data in one place – and gives you the marketing intelligence to truly understand customer buying behaviour.
At a tactical level they have lots of easy to use functions such as 'Reflex' (recurring) campaigns that simply drag and drop together.  The ability to combine multiple data lists in one send list is a very simple but positive idea.  The excellent analytics allow you to target high value customers quickly, access the most profitable channels and target customers personally.
dotMailer is probably the largest of the UK based ESPs and offers a 30-day trial on the FULL platform so you can try before you buy.  One of the strengths of the dotMailer solution is the ease of designing and building responsive HTML emails without much experience at all.  The drag and drop nature of the design/editing tool and ability to create and save content blocks – make piecing together fresh content very simple, without much technical knowledge.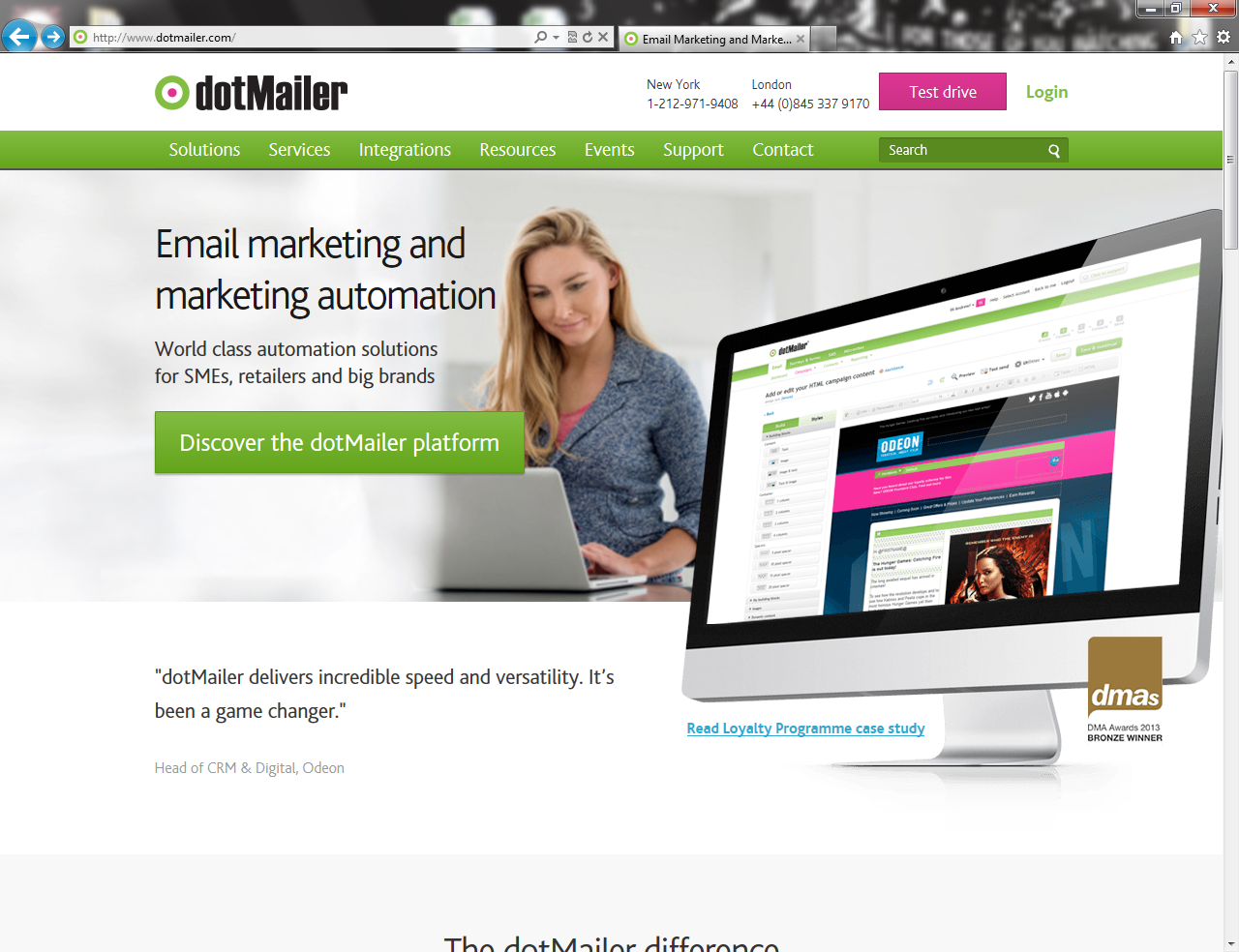 Two other nice extras are the landing page creator and survey add-on.  Which allow you to personalise your contacts post-clicking experience and collect additional data.
Pure360 doesn't tie customers in with long contracts giving you the freedom to experiment with packages and/or test the water. They still have a reported customer retention rate of nearly 99%.  Pure360 offer 3 main packages all with similar tools enabling quality segmentation of data and the ability to report to you superiors easily.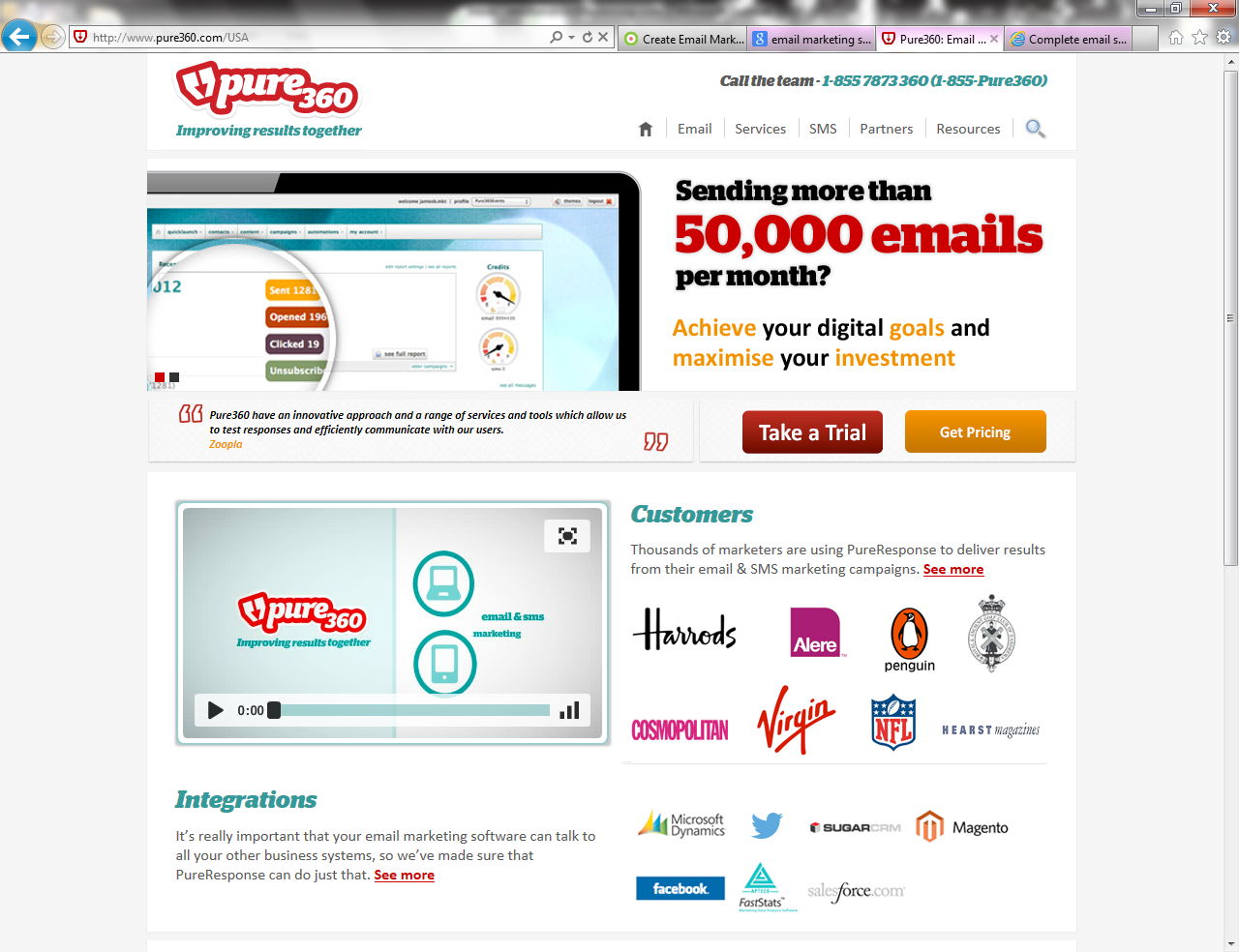 If you don't have the time to create and manage your campaign sends, or you'd simply like to leave it to the experts, then Pure360 also offer complete managed services, allowing you to focus on other marketing activities.
Do you use any of the above Email Service Providers? Why not drop us your suggestions in the comments below or let's have a chat on Facebook!
Comments