As the days grow shorter and the nights grow longer it can only mean one thing; Christmas is just around the corner. As we move into the colder nights and later dawns our potential customer base starts to grow as more people venture onto the internet or down the high-street trying to find the gifts their families and friends will love. For small businesses Christmas can be a make or break period; pull in the right customers and you can grow and prosper into the New Year; but, if we have a poor Christmas it could all go up in smoke. So with more companies pulling out all the stops with their own competitive edge, it's important as a small business that we do the same. Take a look at our 4 Christmas Marketing ideas for the small business below for some excellent ideas!
Send Christmas Cards/Postcards
Remember all the jolly customers who spent their hard cold cash with you last Christmas? Well it's time to get these customers back! Now I hear you thinking! And just like every business from Lands' End to John o Groats, you'll no doubt be strategizing and planning your email marketing campaigns, and with good reason as well! Every business will be doubling, if not tripling, their campaign output with Christmas just round the corner and the ability to stand out amongst the great offers, we all produce to entice customers, becomes tougher than any other time of year. Luckily for us, Christmas is the time of year when picking up a pen and noting down our Christmas wishes becomes almost an obsession.
Fact: 96% of people view sending Christmas cards as essential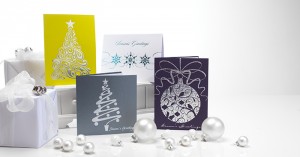 Yet for many businesses we fail to see the lucrative angle we can take with Christmas Cards. Imagine the goodwill you can spread with your customers by giving them a simple Christmas wish and reminding them of your website when they're planning their Christmas shopping? You could even make the Christmas card a special affair by giving them a personalised Christmas discount code, just to add that little extra bit of Christmas cheer.

Postcards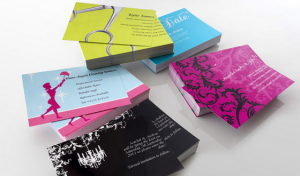 Following on from the above, we know that getting thousands of Christmas Cards out to last year's customer base can be an expensive option for some. If you're looking for a more affordable option, why not design your own personalised Christmas postcard. The overall cost will be cheaper and with great personalisation functions you could even make it a fun activity for colleagues to design, bringing a bit of Christmas excitement to the office.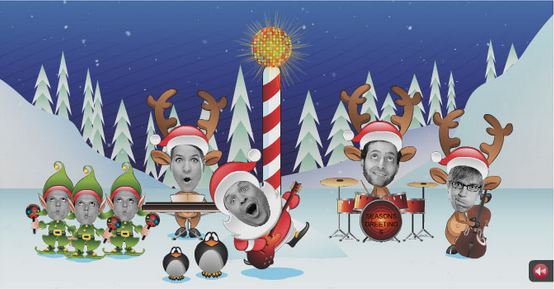 Spice up your emails with Christmas E-Cards
The closer Christmas starts to move upon our horizon the more businesses start to churn out email campaigns. 20% OFF, Limited Time Sales, 50% OFF, Limited Time Sale Extended, 75% OFF. It's all just so obvious, why not surprise your customer with a friendly but professional E-Card? We've all most likely seen the dancing elves which have been passed virally around Facebook and they can be hilarious. In 2013 E-Cards have stepped up a notch, with Addictive Keep it up games, Puzzles, and of course the traditional Christmas card designs, which all encompass your logo and message. It's a simple idea and the use of Christmas E-Cards is growing year on year, so why not get your E-Cards in early and use them to support your offers and make your email campaigns stand out?
Support offers with social media
Christmas is one of the best times of years for a Small Business, everyone seems to be in a jollier mood, we're all on the lookout for Christmas savings and businesses really do benefit from the extra customers. But if you've been competing with your business at Christmas for a few years now, I'm sure you'll not be surprised to learn that customers who take advantage of the discounted products or offers at Christmas time are the customer demographic who are least likely to stay loyal to your business. They're usually not buying for themselves and when your prices go back up to the normal stable prices your business demands the rest of the year, Christmas customers simply lose interest. If you're thinking about offering great discounts and offers, why not make customers jump through the hoop; they need to Like you on Facebook or follow you on Twitter. I know it may seem slightly trivial or could cause the odd customer to bail out, but the statistics prove that social media could be a way to help keep customers loyal to your brand and interested in further products or services you have to offer.
Fact: 71% of people are more likely to buy from a brand they follow on Facebook or Twitter than a competitor.
It is the time for giving…
Christmas is not just the time for receiving gifts but the time for giving as well. As a small business our local community is vital to our success and it's important we look for ways to return this favour. One idea could be to follow the Charity Christmas Cards guidelines and donate a percentage of every sale to a local charity? It's  not all about the giving either, Charity Christmas Cards have seen a real success since their incorporation to the Christmas cards and customers seem to enjoy the fact they're helping charities whilst also purchasing gifts for their family and friends.
Fact: 21% of consumers will actively seek out Christmas Cards which give a percentage of sale to Charities.
Comments