As Britain's pubs toasted the announcement of a '1p pint cut', a new 12 sided pound coin sent everyone (including us) into a tizzy of excitement and smokers nationwide coughed at the news of another above inflation tax rise, it was small business owners who may have been left feeling lost at what exactly was in it for them.
To clear up some of the disarray created by the budget announcements last week, we have created an info graphic which visibly highlights the important information for small businesses.
Let us know what you think; is the 2014 budget making things easier for your business?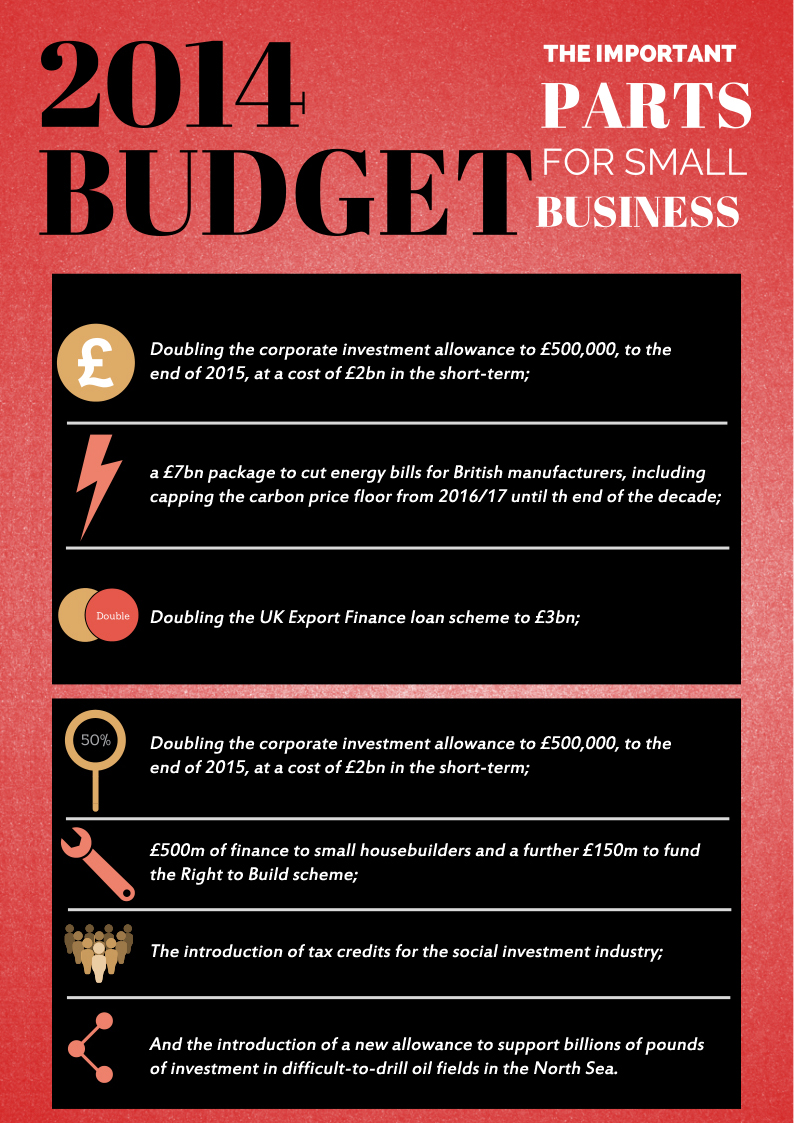 Will your business benefit from the budget? Let us know in the comments below!