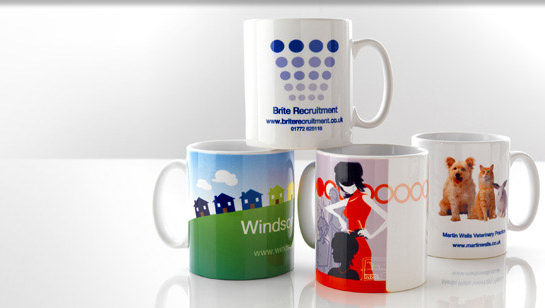 It may be hard to believe but, with roots dating as far back as the 18th century, promotional merchandise has a magnificent and revolutionary history.
From one of its earliest credited uses paving the way for the presidential election of George Washington; to its contribution in building some of the world's brand behemoths; it'd be accurate to say that promotional merchandise has a successful history.
Yet, even with so many success stories it is astonishing that with every year that goes by, more and more marketers are eliminating the promotional product from their marketing plans.
Did you know? Only 49% of Marketers think about using promotional merchandise.
This comes as no surprise however, as, with the growth of online marketing, ecommerce and an emergent number of articles singing the praises of the latest social network; it's easy for promotional merchandise to be eradicated with other, seemingly more lucrative marketing initiatives taking its place.
Did you know? 21.8% of marketing spends in 2013 were spent online.

Yet, with every day that goes by the online marketplace is becoming a fierce place for small businesses to operate in.
In 2014 businesses are predicted to increase online ad spend by 3.8%. With the news that Facebook is continuing to sever the rope that connects you and your customers, to the ever irritating Google algorithm changes and the both confusing and expensive AdWords, online marketing is fast becoming a landscape where only the power of money talks. Put simply, small businesses just cannot compete.
Nonetheless, for small businesses, the outlook doesn't have to be so bleak; perhaps it is time you look back to the remarkable results of promotional merchandise. Sure it's still going to be important to build a presence online, but with an unstable online climate and with 44% of people finding marketing online 'annoying', there is perhaps an opportunity in the proven traditional promotional products.
A report from the BMPA in 2011 shows its support of this statement in its key findings:

Key findings:
• Promotional merchandise can deliver a higher or equal ROI than most forms of advertising
• 66% of respondents said they could remember the brand on the promotional product they received during the last year
• 79% said they were likely to do business with the company in the future
• 8 out of 10 (84 per cent) respondents said that a branded promotional gift increases brand awareness
• Over three quarters (87 per cent) of recipients said they kept a promotional gift for longer than 12 months
• Over half (56 per cent) of respondents said their opinion of the brand/company was more favourable after receiving the promotional product
We're not arguing that you should drop online marketing altogether, but with the average ad spend online rising, the agony of fighting for customer attention and the price of promotional merchandise dropping, maybe it's time you look back into past successes and invest in a trusted product that has unique opportunities for the future.
Did you know? Reddit, one of the most popular social news and entertainment sites, seeing 100 Million Unique visitors per month, only spent $500 on marketing, spending all $500 buying promotional stickers!