When it comes to British Holidays, I think most of us can agree Halloween has to be one of the most amusing. Getting kitted out in your old Jedi suit and heading out to a friend's party, whilst laughing and joking about your command of the 'force' is serious fun.
And it would seem the majority of Brits are starting to agree; where Halloween was once treated as nothing more than a novelty kid's activity involving forking out for various sweets, Halloween has slowly crept its way up the economic ladder and is now ranked Britain's third most popular holiday.
Fact: Halloween is estimated to be worth £300 Million in business revenue. 
For Small Businesses this means it's no longer an option to simply ignore the holiday. With the Christmas and Easter landscape becoming only more competitive it's important we try to take advantage of any holiday that may fit our niche, and with Halloween encompassing so many different elements, finding an angle for your business can be relatively simple.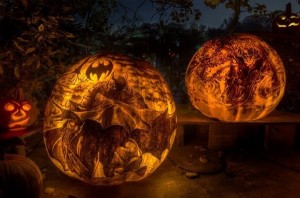 Get into the spirit
For most of us in small businesses the key element to taking advantage of the Halloween holiday is to simply get into the spirit. The great thing about Halloween is that we know it's supposed to be 'scary' but there are no set rules! You don't have to decorate your store in bats and torn up cotton balls, you can instead opt for something that reflects your business and carefully carve your brand into it. On the topic of carving, why not drop the traditional scary Halloween face and instead carve your logo into a pumpkin? Simple but effective!
#TrickorTweet
Yes this is a real thing, and believe it or not the little twist on the old knock-a-door phrase is having some serious success. It's still over two weeks till Halloween lands on our doorsteps, but the # Hashtag has been tweeted 3,500 times just today alone!  We like the idea of asking customers to behave like little kids and #trickortweet your twitter accounts for some big discounts on services and products. Yes it's a little gimmicky, but it's just one idea of many in how you can use social media to bring some fun to your Halloween marketing!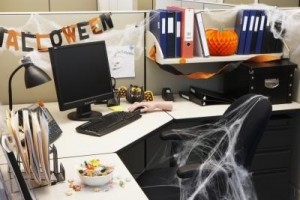 Personalise your business with Halloween
We've talked about bringing your personality into your business before in our 'Personalise your business post' and we can't think of a better way to bring your personality to the forefront of your business than at Halloween. If you're thinking about dressing up as a scary wolf for the day in your office, why not share it around your social networks or even go for a whole blog post. It can always be a chore to find fresh blog content and donning a funky zombie outfit could leave a few of your customers chuckling, or running, depending on how much effort you put into it!