Welcome to part two of our superhero business card showcase. Our designers did such a great job, they even covered super soldiers and Asgardian gods! If you haven't seen our previous designs, check them out on page one. If you have, let's see what our team cooked up for the rest of our heroes, as well as one of our all-time favourite villains.
Check out our designs and click through them to see them in their full-scale glory!
Mr. Blake

Asgardian gods are no stranger to helping out us mere mortals, though contacting them is a little bit harder…
Mr. Queen

Sometimes you don't need heat-vision or super speed. Sometimes, you just want an old fashioned hero, getting the job done with a bow and arrow.
Mr. Allen

For when you need a problem solved just a second after you've thought of it.
Mr. Rogers

Heroes stand as symbols of freedom, but they may not have caught up to the technology we use in our everyday lives.
Mr. Xavier

If we knew we'd get to be superheroes at the end of it, we would've paid more attention in Maths class too.
Mr. Curry

You've got to stay prepared for whatever environment you're in, so if you're a particularly water themed hero, laminate is the only option.
We don't know how this one got in there…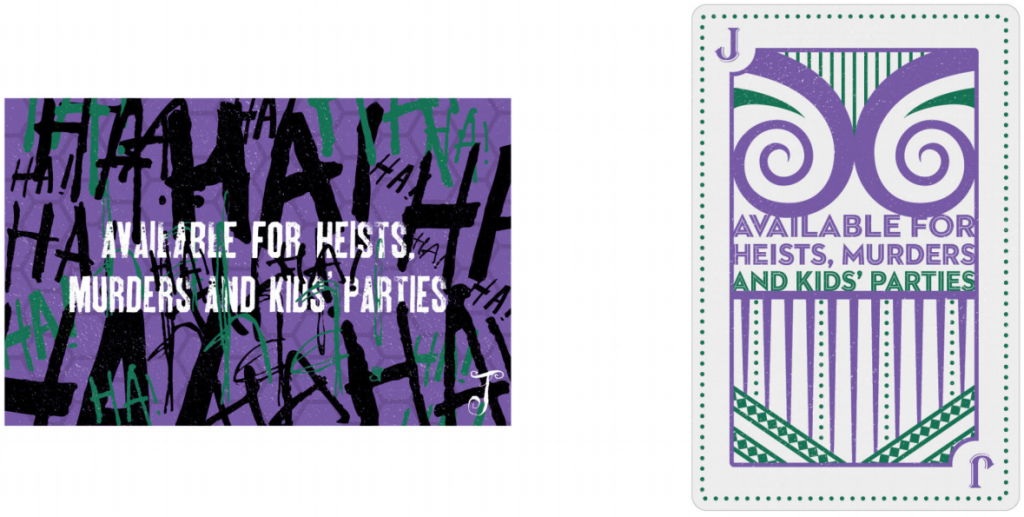 You can browse our range of business cards (powers not included) as well as cards, invitations and wedding stationery and try to make yours as cool as these. Just remember, it isn't what you are underneath, but what you do that defines you!
Comments