If you are an entrepreneur or running your own small business, the chances are that you're going to have days when you're completely run off your feet. It comes with the territory. It's you and your business vs. the world and when you're an entrepreneur that means only one thing – busy, busy, busy!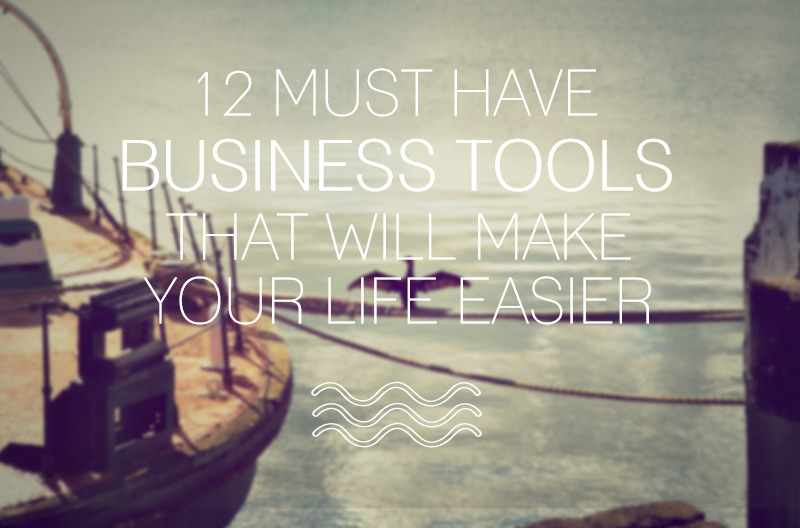 So when those slump days do arise, and the world finally starts to get the edge on you, it can feel like you're treading through thick mud trying to get back on top of things. Yet when your entire living or business depends exclusively on your performance, it's essential that you get back on top of things sharpish.
Thankfully, the internet and its ever growing number of apps, management tools and websites are helping to pick up the slack. From the ultimate contact database to your newest travel companion, see our list of 12 business tools that can make your life that little bit easier.
Pocket

From niche business subjects to the latest in extreme sports, it seems like everywhere you look content, and interesting content at that, is exploding online like never before. As an entrepreneur, keeping up to date with these latest blogs and articles is the meat and veg of 21st century business. After all, being up to date could mean thinking ahead of your competitors and thinking ahead of your competitors could mean getting the edge on them.
For the on the go entrepreneur, who may struggle to find the time in a busy working day to read every article they come across, may we introduce pocket. The simple one click article management tool which, when updated, can even be read offline. Save anything you find online to read on pocket later.
Download this Free App and manage all your latest articles via a smartphone or sign up online.
Buffer

Like so many things on the internet, if it's popular then there is bound to be a plethora of competitor apps to match.
So why choose Buffer as your go-to Social Media Planning Tool? Well, apart from being one of most intrinsically beautiful websites on the internet, Buffer understands the need to make your life easier.
Whether you utilise quality articles from their daily list of 25 high quality articles or import your latest followerwonk analysis, buffer is constantly innovating to make the average business owners' daily planning and scheduling life easier. Another must is to check out the Buffer Blog – an authority on anything related to social or content development.
Canva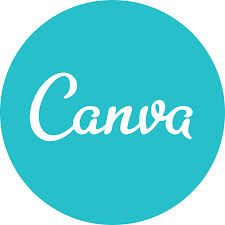 Photoshop, or any design platform for that matter, can be expensive. It can also be pretty damn complicated and even creating the most simple of graphics can mean hours of scanning YouTube for an overly long and stupidly complicated tutorial.
If you are the type of entrepreneur who has better things to do than wasting hours scrolling through endless design forums, then Canva could be perfect for you.
Flipping the design industry upside down (quite literally as Aussies), Canva have created a design platform that is both clean and simple and set up in a way that literally anyone can use. From simple social media posts to kick-ass posters, creating graphics with Canva has never been easier. Whether you use one of Canva's pre-made graphics or spend a little time learning the ropes with their simple, yet engaging design tutorials, Canva will revolutionise your design experience and save you hours of ridiculously long tutorials.  Best of all… it's absolutely free.
Last Pass

Seriously, how many hours in the average month do you waste trying to remember each password you have ever created? Now multiply it by how long it takes you to type each of those passwords out and then multiply it again by every time you have to send yourself a password reminder. What do you get? Waste, that's what!
Simplify your life by using a one-step master password manager to make the daily login in a one-click affair. One of the most popular password managers is Last Pass, literally – 'the last password you'll ever have to remember'. Simply download the tool, encrypt your logins and you're good to go. Now you can login to Last Pass on any computer and if you upgrade to the Premium offer, you can even have access to Last Pass on mobile devices. A simple tool ideal not just for entrepreneurs, but for everybody.
Evernote

Have you ever been walking down the street when a great idea just simply pops into your head? Or, do you often find yourself 'indisposed' or caught 'downwind' when that creative genius creeps up on you?
From simply noting down your latest ideas to running your whole business, Evernote's ever expanding number of features are a must for the modern entrepreneur. Whether you use it as a journal of your business life or simply as a moving creative whiteboard, Evernote is your new personal assistant helping you to manage a growing number of aspects of your daily life.
Dropbox

If you looked up the word Entrepreneur in the dictionary, I'm pretty sure it wouldn't be there – as an entrepreneur is always on the move… Ok, so maybe that was a poor joke, but with client meetings, partner opportunities or business conferences, as an entrepreneur who is always on the move – you never know when you'll be needing an important file or key piece of data.
With Dropbox, accessing your important files while on the move has never been easier. Whether you are caught short on contracts in a client meeting or simply need to remember a password (sign up to Last Pass), Dropbox is your offsite access to important files whether on PC, Laptop or Mobile – and it's mostly free.
Basecamp



Email can be such a drag. There are so many negative points to it and yet so many of us still use it as our cornerstone for communicating with clients or colleagues. Look at the downsides – so much spam. Pressure to reply. The possibility of not CC'ing every colleague.
To further highlight the negative aspects of email, a recent study by Mckinsey & Company found that email was taking up a massive 28% of an employee's day as they communicated back and forth. If that's not reason enough to drop email , either partially or almost entirely then I don't know what is. What a waste of time!
Get your colleagues and clients off the email churn and turn them onto the open project management suite that is Basecamp. Collaborative and open, Basecamp is a central hub for all your colleagues and clients; ensuring communication between all parties is an open channel and that each person is up to date on the status of a current project. No more spam. No more colleagues struggling to keep up to date. And no more communicating every little detail to each stakeholder in your business.
Mural



When inspiration hits or you catch the creative bug, no doubt you'll be visualising your idea and all the tangents of its success. Catching this inspiration is important and sometimes, a few quick notes in Word or Evernote just don't do it justice.
With Mural, you can bring those inspirations and ideas to a creative online whiteboard and create a mind map of your thinking.  The great part about the tool is that you can drop in websites, YouTube videos, Pins from Pinterest, locations on Google Maps, and even import key information from Google Drive and Dropbox.
As a collaborative tool for teams or working with clients, the tool allows you to invite colleagues or clients to add their thoughts to the board. And when it comes to presenting your ideas, Mural also has a great presentation feature which takes showcasing your ideas in a visual format way beyond the old PowerPoint slides.
FullContact



You've probably got more than enough contact management tools brimming on your iPhone – but I couldn't help but suggest this one. Fullcontact is a cloud based contact management suite which has the ability to pull in all the contact details of your clients and customers simply from their email address.
We're talking Facebook Page, Twitter Account and websites simply from their email address. How can you use this? Well, go beyond the client meeting and connect with colleagues on Twitter, Linkedin or Klout after finding them online through FullContact. Or, if you're into creating content like blogs for your customers, why not gather the content your customers share online by finding them on FullContact? Your ultimate contact database.
Uber



We've all been there. Late for an important meeting, the rain is smashing it down like Noah predicted and there is not a cab to be seen for miles. It is part of being on the move, and when it costs you a client or even annoys a colleague, it can be one of the most frustrating elements of business.
With Uber, at the tap of a button you can request a cab close by, track how long it will take to arrive and then pay by your mobile phone. Currently only available in Manchester and London, the app has seen huge success across the US and its option for you to pick 'a ride that matches your style and budget' is the driving force behind a lot of its success.
From bargain deals to arriving in the style one of your clients would expect, Uber is ensuring users are not only arriving at their destination on time, but in the luxury they would desire in their own vehicle. It's a smart tool, and one every entrepreneur should have, ready for use when on the move.
Trip.It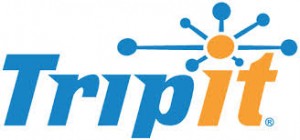 An essential travel companion for every Entrepreneur, the iPhone App TripIt is a unique travel planner which syncs all your travel information, emails, flight plans, transfers and planned activities to create a smart and clear travel itinerary.
No more stressful hours scanning travel confirmations or panicky moments searching through suitcases for contact details, TripIt uses a clever feature to strip out all the pointless and superfluous information and builds a simple itinerary which will keep you on time and up to date on your latest travel plans. 

Wave

Small Business is a passion. You hear it all the time; 'I love my business and I love what I do every day, but I hate it when it comes to the accounting.' Accounting can be a struggle for many small business owners, and paying extortionate amounts to have someone manage your accounts is highly frustrating.
Wave, a cloud based finance tool, is liberating you from the stresses of invoicing, Accounting, Payroll and Payments, leaving you free to simply get on with what makes your small business great.
The ideal tool for the one-man entrepreneur with only a few employees, Wave offers 24 Hour one-to-one support with its round the clock Wave experts. It's also great to take a step away from the 'books' and with Waves online app, stepping away from the accounting paperwork has never been easier. Download their highly touted app for a simple and clear accounting tool.
Comments