April Fools!
Here at 123Print UK we are excited to announce a new product range will be joining our existing range of business card templates for 2014. After extensive market research, we know what you've been looking for and finally after many months of hard work we are proud to introduce Chat Up Cards!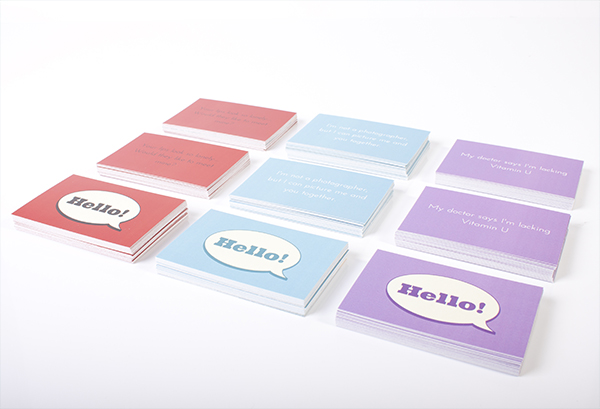 This is what one of our customers said about Chat Up Cards…
'When I'm in a club, I have a drink in one hand and one whole hand not doing anything! It's too hard to speak over the music and chat up cards just seem like the obvious choice.'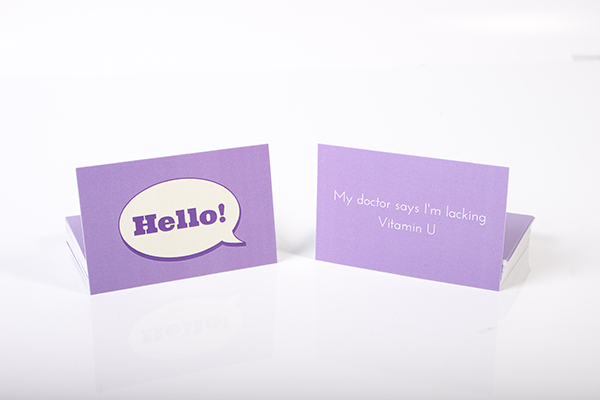 Another excited customer said…
'Fake tan – check, Hair spray – check, Chat up cards – check… it just totalllly makes sense?!'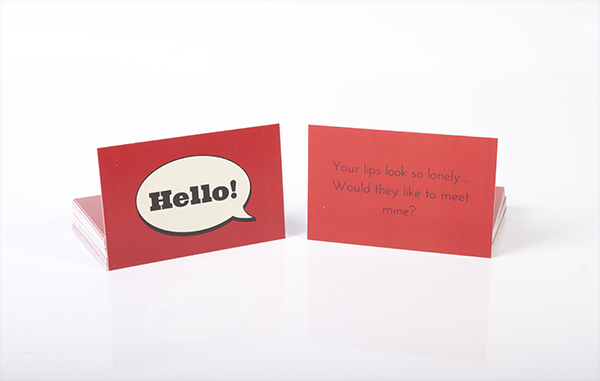 On another exciting note, we will also be introducing rejection cards. The final product isn't ready yet, but an excited customer said…
'I just feel so guilty rejecting someone, rejection cards would make my life so much easier!'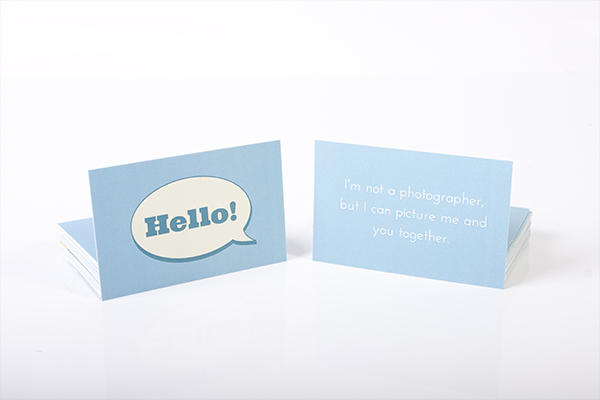 Will you be using Chat Up Cards? Let us know in the comments below!
Comments