Banish the Tweets into draft and log out of Facebook – this week is all about praising the art of the handwritten. From the 31st March to 6th April schools, businesses and written language enthusiasts will be celebrating everything that encompasses stationery.
Aimed at 'Getting Britain Writing' the week long stationery extravaganza is set to get adults and children alike actively engaging in the traditional habit of putting pen to paper.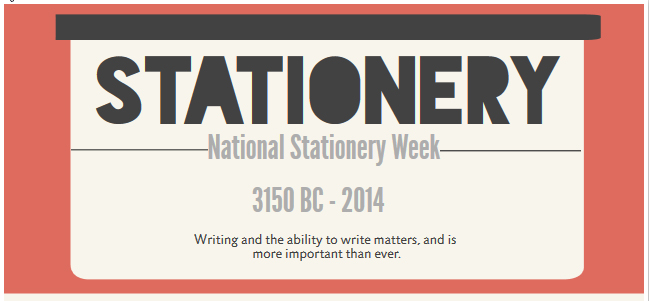 As a bunch of stationery nerds here at 123Print, we couldn't help but get ourselves involved. We have a whole week of stationery treats to be found on the blog and to kick things off (in true nerd style) we have a ton of stationery facts. Enjoy!
(Oh, and if you are struggling with twitter jitters, use any of the following hashtags to get involved online
#NSW14 #GetBritainWriting #GetKidsWriting #lovestationery #stationeryaddict)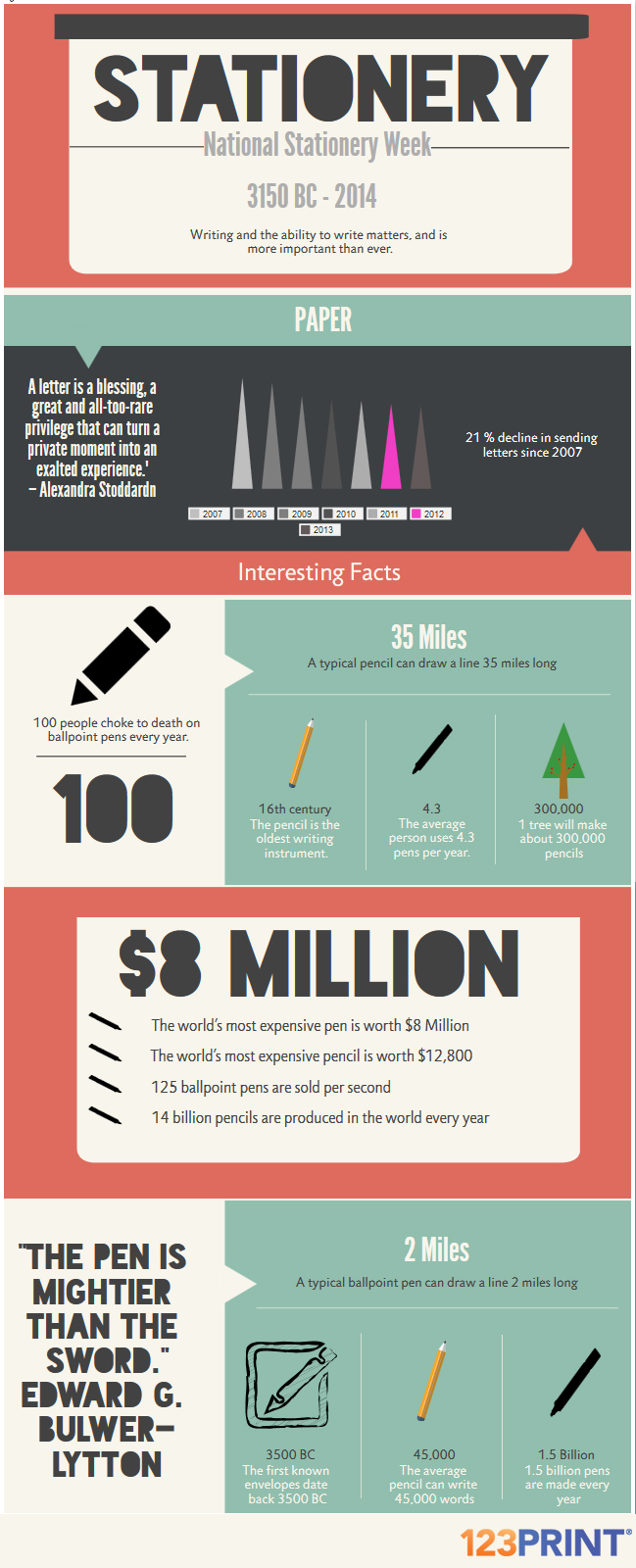 Comments