With an economy that seems to be tightening its belt at every quarter, more competitors throwing their hats into your niche and people flocking in droves from high street to online shopping; it would seem that for small UK businesses networking is becoming an essential part of daily life.
Gone are the days when networking only applied to the more egotistical entrepreneur! Today every small business owner has to understand the rules of networking and the potential clientèle and sales that every meeting can promise to produce.
With suggestions from our Twitter and Facebook page we decided to make a little info graphic listing the top tips from our very own fans. Enjoy!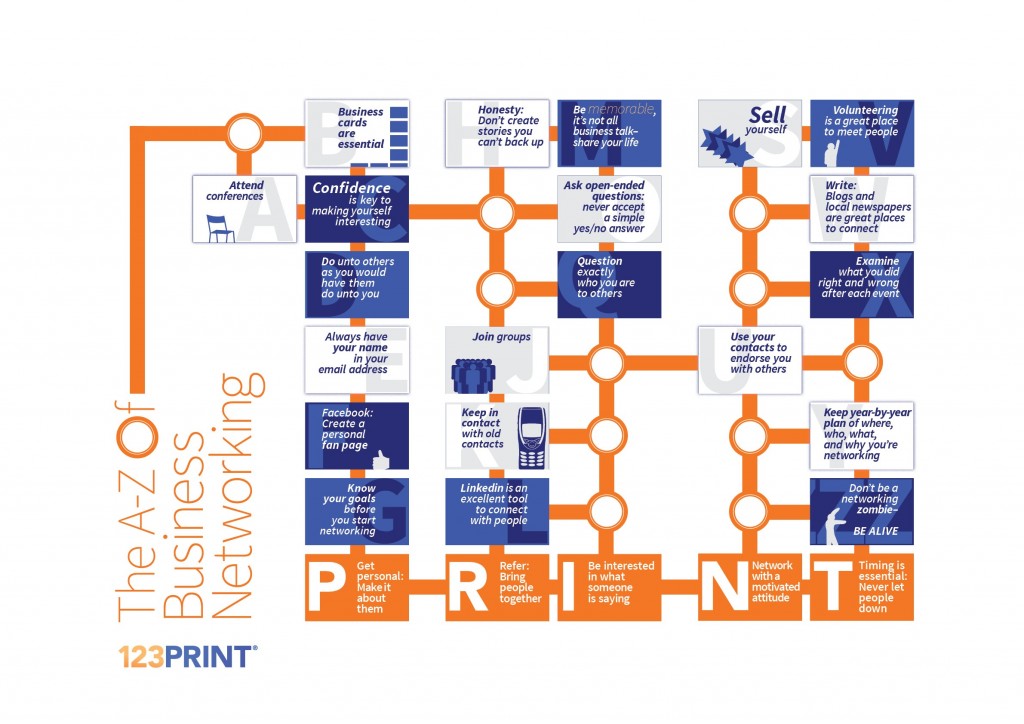 The "A-Z of Business Networking" infographic was designed by 123Print UK, We make printing
business cards
,
address labels
,
postcards
etc. affordable, fun, and easy. Straightforward pricing with no tricks. We're on your side!
Do you have any of your own tips for networking? Share them below or post on our Facebook page!
Share this Image On Your Site
Comments