Here at 123Print UK we're big fans of small business. You're the backbone of our business and the backbone of our country. Because of this we've decided to dedicate part of our blog to you, giving you the chance to talk about your business and tell others how you got started and what makes you great…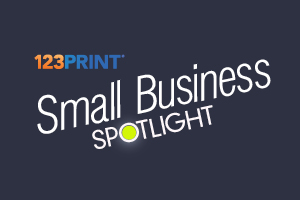 Le Massage
This week in the 123Print UK small business spotlight is Le Massage, a business which had a less unusual start but one which I'm sure will be an inspiration to many people. Read on as we meet Ariana, the founder of the massage therapy practice, who talks us through what makes Le Massage such a fantastic small British business.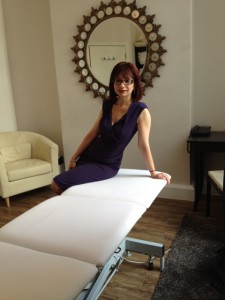 So Ariana, how did you get started with your business?

I was ready for the next stage in my career:  running my own business. Unlike the inspirational stories I read, or the people I knew, who happened to be arty, musical, sporty, or super techy, I was none of the above. I couldn't think of any recyclable skills that I could found my business on. I knew I had to keep it simple, and capitalise on my strengths but it is not always easy to pull out of the bag what makes you unique and marketable at the same time. After a few eureka moments, and a lot of thinking out of the box, it became clear to me that my biggest asset was actually what I used to think of as my weakness: Fibromyalgia. How could I turn my chronic pain and chronic fatigue into a rewarding business venture?
My connections did not understand Fibromyalgia, a syndrome falling under the Chronic Exhaustive Conditions umbrella, such as ME and Chronic Fatigue. I found inspiration within myself. From my personal experience, massage helps with chronic exhaustive conditions. However, few massage therapists in the UK were familiar with the condition, while other specialist clinics advocating treatments for Fibromyalgia came at a price tag that was beyond my reach. My epiphany came in a roundabout way, but in essence, I decided to open a Massage Therapy practice for the treatment of Chronic Exhaustive Conditions. My niche market was obvious to me: I would target professionals and business people affected with chronic pain. My differentiators flew naturally, as they were close to my heart: availability, affordability, understanding, in convivial, non-clinical surroundings.
Wiki Definition: Fibromyalgia is characterised by chronic widespread pain and allodynia (a heightened and painful response to pressure).
What are some challenges you faced in starting and growing your business? 
I was short on time and resources. I was working full-time in an all consuming job. As a single mum, family commitments were huge, and – I was not a Massage Therapist!
My motivation to change my lifestyle and improve my well being were so powerful, that I embraced these many challenges. I retrained as a Massage Therapist by choosing an intensive course. It was tough but the intensity kept the pressure on and helped me focus on the end goal. Even before I passed (with a Distinction), I took the gamble to signing a lease on a therapy room in one of the most prestigious addresses in London. Once I was committed, there was no going back, and that pulled me through the last few weeks of arrowing revisions. The well-being business centre I set my sights on was simply too wonderful a space to miss. I loved the therapy room from the moment I walked in: it felt like it had my name on it.
Massage addresses the symptoms, but with chronic exhaustive conditions, it helps longer term if we can work on the underlying causes, and thus I embarked on qualifying as a well-being coach, with more massage courses in between. Choosing to take on further training presented more financial challenges. I invested my website budget into well-being coaching training instead.
By prioritising professional development over marketing, I was in the absurd situation of not having a website up and running by the time I opened my practice.
The next hurdle was to get my practice on the map and get clients through the door. Everyone likes a giveaway, and (nearly) everyone loves massage. I offered promotional massages to targeted champions who would recommend me. The challenge here was that it could be a double-edged sword, and many therapists would disapprove of giving massages for free. I am lucky enough that my skills can be demonstrated over one session. I had the confidence that my skills were the best recommendation for my service. I had experience in building client relationships in a non-salesy way, and so I opted for this route as it felt right for me.
I had a web page on the well-being business centre site where my therapy room is, but I needed a website of my own. In between massage appointments, I built my own website. As soon as my website was up and running, came the first recommendations through. My champions left reviews on the Testimonials page, but also as comments on the home page, which I hadn't expected…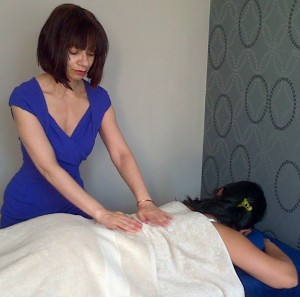 What has been the proudest moment for you in your growth as a business?
My business is still very new but I already have three milestones that spring to mind.
In chronological order:
The wow factor of my therapy room as clients come in
Communicating that my website was up and running
Getting recognition through client Testimonials


What methods of online marketing have you found successful?
I am still exploring various channels of online marketing, to find the avenues that are right for me and my target audience. I created a Facebook page for Le Massage, and a Twitter account @FibroWellbeing.
My assumption is that Linkedin and Youtube will be a more natural fit, so that will be my next focus.
I have an advert in the online UK Fibromyalgia newsletter to target my niche market: chronic pain.
Many clients look online for reputable massage therapists. For this reason, I am registered with the CNHC (Complementary & Natural Healthcare Council), and the FHT (Federation of Holistic Therapists); featuring on the websites of governing and accrediting bodies demonstrates that I meet the professional standards backed up by the Government for my industry and that I am fully insured to practice.
I released an online press release to mark the launch of my practice, which loops in with my website, Facebook page and Twitter account. I am planning more newsroom campaigns to engage my clients through stories.
I have a promotional event in The Lanes of Mayfair, an online business directory. Here I am aiming at business through local businesses.
As a business in the making, I am sharing the journey real time with other new entrepreneurs. This is where I feel that most of the support and spotlight are needed. Watch this space as I report back to base on the success of my various campaigns in a few weeks time.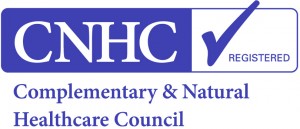 What other marketing materials do you use to promote your business?
I had some lovely business cards made on 123print. I spent a huge amount of time creating two different templates to target clients from different angles, one aimed a professionals, the other emphasizing chronic exhaustive conditions. I am running small batches of 50 cards to check effectiveness. I am constantly improving the design and content, and trialling new batches at networking events for example.
Once my branding and logo are ready, I will get leaflets and gift vouchers done as well in time for Christmas.
What advice would you give to someone looking to start their own business?
Ask for critical input, take feedback constructively, but do not let your spirits be dampened.
Don't let yourself be held back. Surround yourself with positive people with entrepreneurial minds who will support and inspire you.
Both your motivation and your circumstances will shape your determination to start your business and this combination is unique to you.
My best advice would be to remember my three Fs "Fear of Failure is Futile".
Here at 123Print UK, we also want to provide real, useful information from the mouths of people who've created great businesses and transfer that information to people who will one day want to make a great business themselves. If you want to star in our small business spotlight then please contact us via our Facebook Page or comment below and we'll get in touch.
Comments