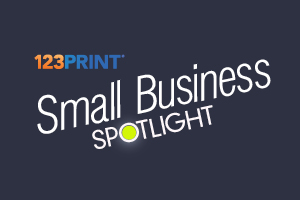 Here at 123Print UK we're big fans of small business. You're the backbone of our business and the backbone of our country. Because of this we've decided to dedicate part of our blog to you, giving you the chance to talk about your business and tell others how you got started and what makes you great…
Imagine Index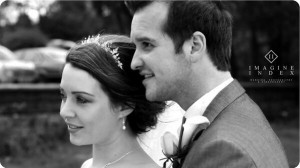 This week in the 123Print UK small business spotlight is Imagine Index, a North West start-up who offer high quality Wedding Videography and Photography. Read on as we meet Daniel, the man behind the unique and personal Videography, who talks us through what makes Imagine Index such a fantastic small British business.
So Daniel, how did you get started with your business?
Imagine Index was established early this year. The company was formed when two of us got together and suggested we put our skills gained at university to a good use. Three of the four members are all from a media background which really helps the business, we are all technically and creatively ready for anything that is thrown at us. What really helps Imagine Index is the strong bond the team have and being so local.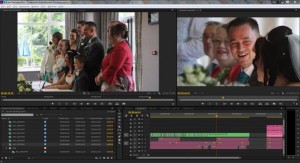 What are some challenges you faced in starting and growing your business?

Being a new start up business, we have come across many challenges. Perhaps the main challenge for Imagine Index was sourcing our first paid job, however with the team's persistence; we overcame this problem by adapting our marketing approach. We now attend wedding fayres around the North West and meet Bride and Grooms to be, on a personal level. We have found this is the most effective way to get our name out there.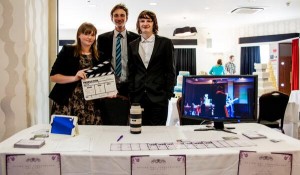 What has been the proudest moment for you in your growth as a business?

Being Wedding Videographers means we get to meet a great range of people and businesses. Our proudest moment as a company was perhaps filming a wedding in Chorley at Astley Hall. The Bride and Groom were superb and we managed to truly work as a team and make a fantastic wedding video. The end result made the couple very emotional and this meant we had done our job properly. Reading the testimonial from the newlyweds truly meant a lot to us, and really motivated us for our next job.
"I highly recommend the wedding video service. The whole team were wonderful, so professional and caring throughout the whole day, from the service to the last dance. The end result was emotional ranging from tears to laughter and every moment was captured beautifully. It really does allow you to relive those special moments and I'm so thrilled. Thank You guys, you were brilliant." – Mr & Mrs Milligan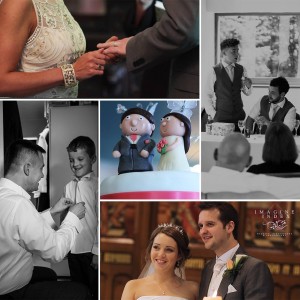 What methods of online marketing have you found successful?
Social Media plays a huge part in Imagine Index. All Crew members are active on different social sites to truly spread the word of Imagine Index. I look after Twitter and post on Facebook a lot; we also have a wedding blog on Tumblr and take pictures for Instagram whilst we are doing our job. The explosion of social media has truly helped us to keep in contact with not only any clients we have but local business as well. We also have a website which holds all the information we have as a company and shows everyone exactly what we do and what we offer. The most successful method of online marketing for us, is the business hours on twitter, we interact with so many local business and it makes us feel like we are part of an online community.
Youtube also plays a huge part in our business as we can share videos with clients and businesses, it gives a real impression of what we do and what people can expect from us.
Facebook – Twitter – Website –Tumblr –Youtube
What other marketing materials do you use to promote your business?
Whilst we are at the wedding fayres, we have a great amount of promotional material, both digital and physical. We actually bought our business cards from 123 print and many clients have commented on the quality of the cards, we are also very happy with them. We also use other physical forms of advertisements including flyers and posters. We also have a digital portfolio on an iPad to show potential clients exactly what we do and the high quality of videos they can expect from us.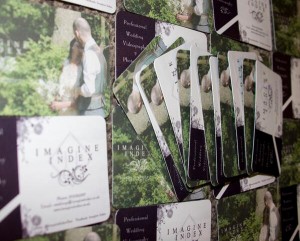 What advice would you give to someone looking to start their own business?
Like I mentioned before, Imagine Index is still fairly new and we still have a long way to go. We would say go for it! It may feel like there are too many challenges to face and success may take its time. But it is important to remember with dedication and motivation you can really move your business forward. We feel social media is defiantly a way to get your business heard and known off and social media shouldn't be ignored. Starting a business may feel like climbing up a mountain but if you are always moving and being productive, you will be slowly moving up the mountain and making your business more sustainable.
Just go for it and follow your dreams, being passionate about what you do really does make a world of difference in your business.
Comments