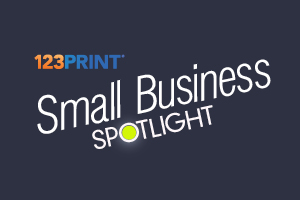 Here at 123Print UK we're massive fans of small businesses. After all – you're the backbone of our business and the backbone of our country! Because of this we've decided to dedicate part of our blog to you; giving you the chance to talk about your business and tell others how you got started and what makes you great.


This week in the 123Print UK small business spotlight is Dewlay Cheesemakers, a 3rd generation family run business who've became famous for having a passion for traditional handmade Lancashire cheese. Read on as we meet Conor Daunt, Commercial Director at Dewlay, who talks us through what makes Dewlay Cheesemakers such a fantastic small British business.
Conor, how did you get started with your business?
Dewlay was set up in 1957 by George Kenyon, grandfather of the current owners, to produce Lancashire cheese to sell to local cheese markets and independent cheese shops.   The name came from the French terms "Du Lait" meaning "of milk" or "from milk".  In due course, George handed the reins to his son Neil who moved the business from its original site in Garstang, to a modern facility outside the town.  The business is now headed up by Nick & Richard Kenyon, grandsons of the founder George.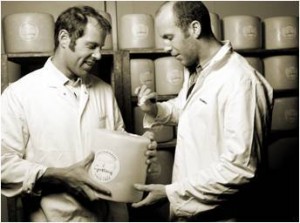 What are some challenges you faced in starting and growing your business? 
Like all companies, every day brings challenges, but then again each day brings great opportunities.  Key challenges including balancing investment plans with time pressures, and always keeping an eye on the "big picture", and ensuring that the cost base is managed correctly.  Margins tend to be tight in the cheesemaking industry so keeping a close eye on all aspects of the business is critical.
What has been the proudest moment this year?
We've had an amazing year here at Dewlay.  Our on-site cheese shop & viewing gallery is fast becoming a real foodie destination and we've been busy all year with tour groups, schools and individuals coming to see how we make cheese.  We've had a great year with cheese awards too, and our proudest moment was winning four prestigious cheese trophies at the Nantwich International Cheese Awards this year, including best Lancashire cheese, and best Cheshire cheese! We also picked up 5 Gold Awards and 6 other medals for our range of cheese.  To receive such accolades from our industry peers and hearing the feedback from so many happy customers drives us to continue to produce cheese of the highest quality and bring our range to new customers here in the UK and around the world.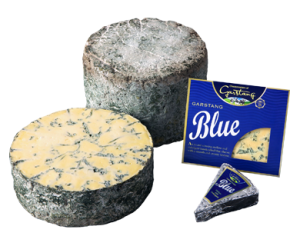 What methods of online marketing have you found successful?
Over the past few years we've embraced social media tools such as Twitter & Facebook, and used our own website as a means to promote news, events & offers,  and found these to be extremely helpful in keeping in contact with new and existing customers.
What other marketing materials do you use to promote your business?
As a business we use everything from flyers and catalogues, online and print advertising, special offers, recipe blogs and so on.  What we've found is that different materials can be used to attract the same customers, but the important thing is to know who your target market is – and realise that some of your products may have different target markets!
What advice would you give to someone looking to start their own business?
My overall advice would be to just do it, and don't be put off by the many hurdles – many completely unexpected – that will come your way. Make sure you really enjoy the business that you want to get into as very soon you will be living and breathing it!  Get a good team of people behind you as to be successful, you will need to be able to delegate responsibility to ensure all parts of the business work efficiently and successfully.
Here at 123Print UK, we also want to provide real, useful information from the mouths of people who've created great businesses and transfer that information to people who will one day want to make a great business themselves. If you want to star in our small business spotlight then please contact us via our Facebook Page or comment below and we'll get in touch.
Comments